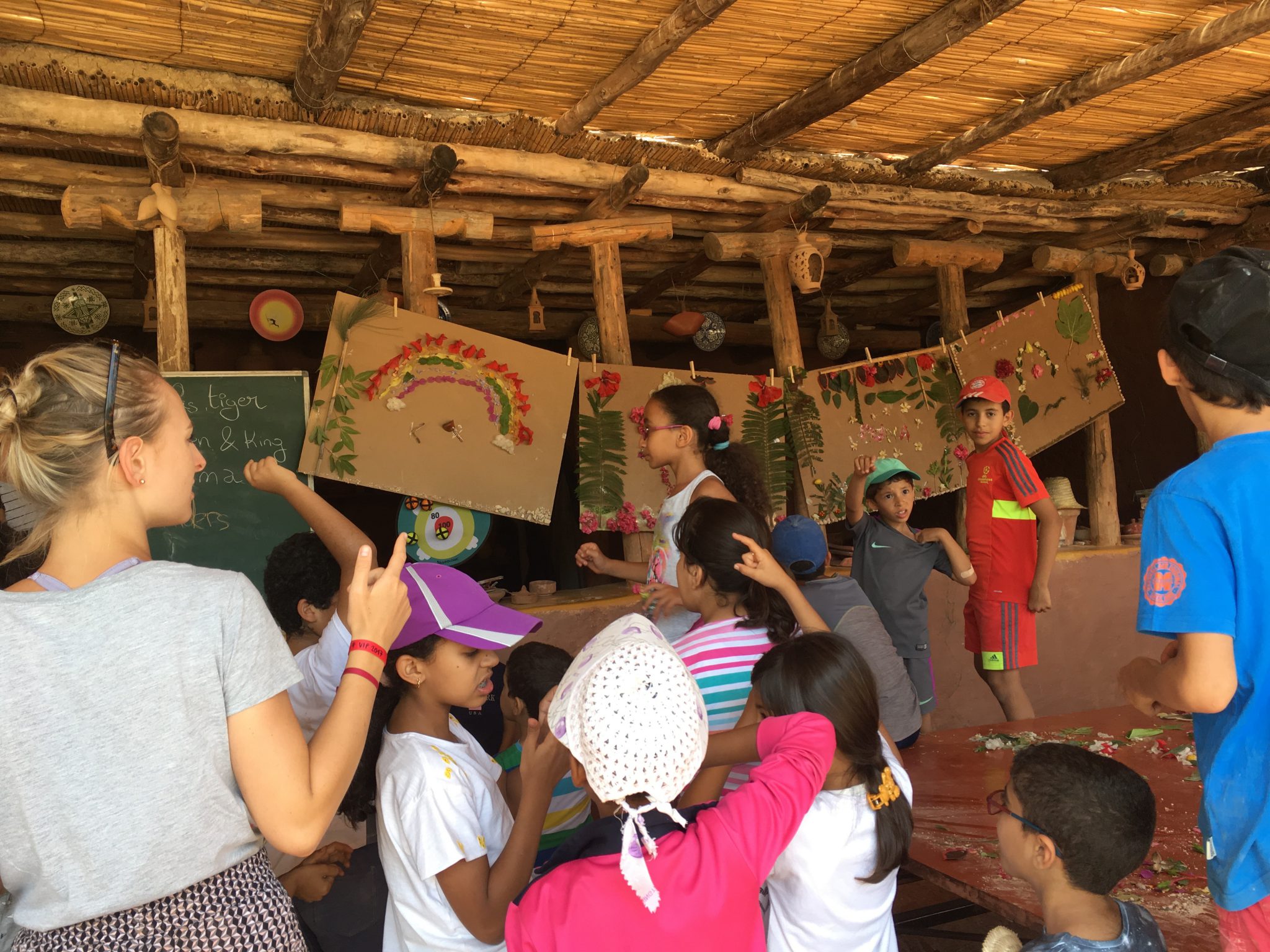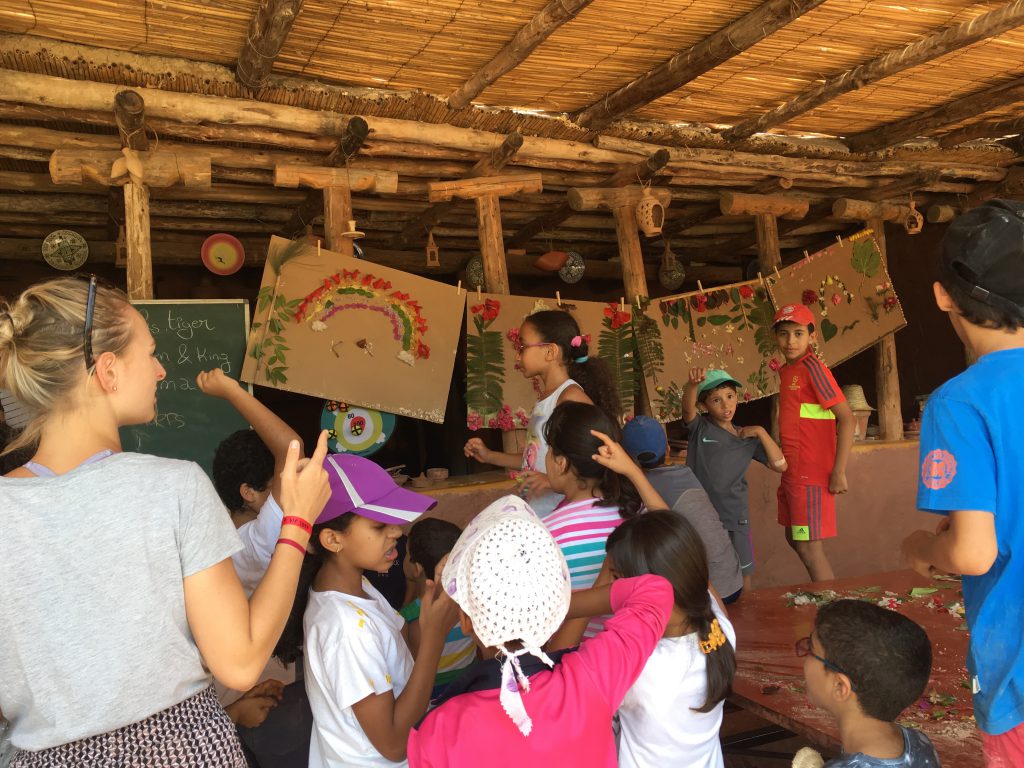 Within the framework of environmental education and sustainable development, we organize school outings and green classes with many institutions and we welcome national and international universities that recognize us as one of the world references in sustainable development.
The ecolodge has the approval of the French embassy to welcome school groups from Marrakech, Agadir, Taroudant... and international universities
USA, Canada, France, Italy, Scandinavia...
contact us Click here.
Example of green class at the ecolodge
Discover the magnificent herbarium that Yasmine, a first year student of the middle school, realized with the plants she picked in the garden of the ecolodge Atlas Kasbah during her green class: herbier-Atlas-Kasbah.pdf
The green class organized by the Al Qalam school of Agadir under the initiative of the teacher Mrs. Amina had for objective that the pupils discover the biodiversity and the classification of the plants and realize themselves according to their research a support of references at the same time relevant and ludic.
We thank the school for this initiative and congratulate Yasmine for her meticulous and quality work.